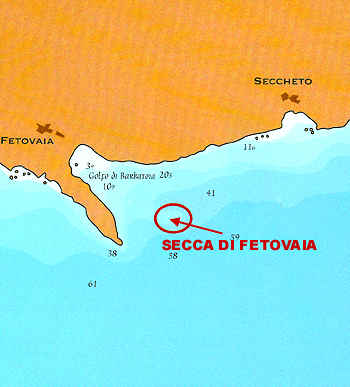 Anchorage
Leaving from the coast near the gulf of Fetovaia, where there is a small village of white houses. About 400mt towards the open sea, at about the position from where the three pine trees on the first mount next to the beach look aligned with the two light poles on the mount behind (it is advised to use the echosounder).
Depth
From 30 mt to 40 mt.
Difficulty
High
Stream
Frequently present
Visibility
Excellent
Easy to be seen
Octopus, Mediterranean moray, dentex. Watch out to the remains of an old fishing net. Possible presence of passing through fish such as shoals of barracudas and tuna fish.