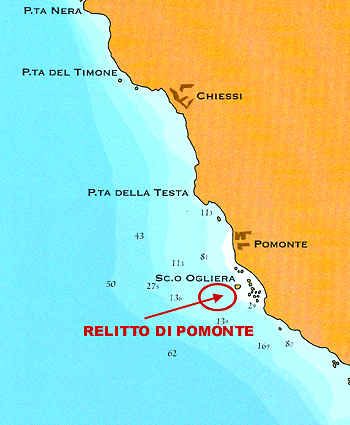 Location
About 6 miles west from Seccheto, in front of the Pomonte's beach, near the location of Scoglio dell'Ogliera.
Access
By boat and from the beach of Pomonte.
Anchorage
Take as landmark the Scoglio dell'Ogliera. The wreck is about 13 mt deep on the south side of the Scoglio.
Depth
From 12 to 13 mt.
Difficulty
Beginners: keep out of the wreck. Advanced: allowed to go in the wreck with caution.
Stream
Low
Visibility
Good
Easy to be seen
Boat's wreckage about 25 mt long. The boat's name is Elviscott and it sunk in 1972. Inside: engine-room, kitchen.