Marina di Campo - Lacona in Kayak
It is advised to do this itinerary with good weather conditions and it is recommended only to experts and trained people.
Departure point: Marina di Campo; arrival: Lacona.
Length: 15 km.
Difficulty: quite difficult for the length, but it is possible to divide the journey into shorter ones.
Interests: panoramic and geologic.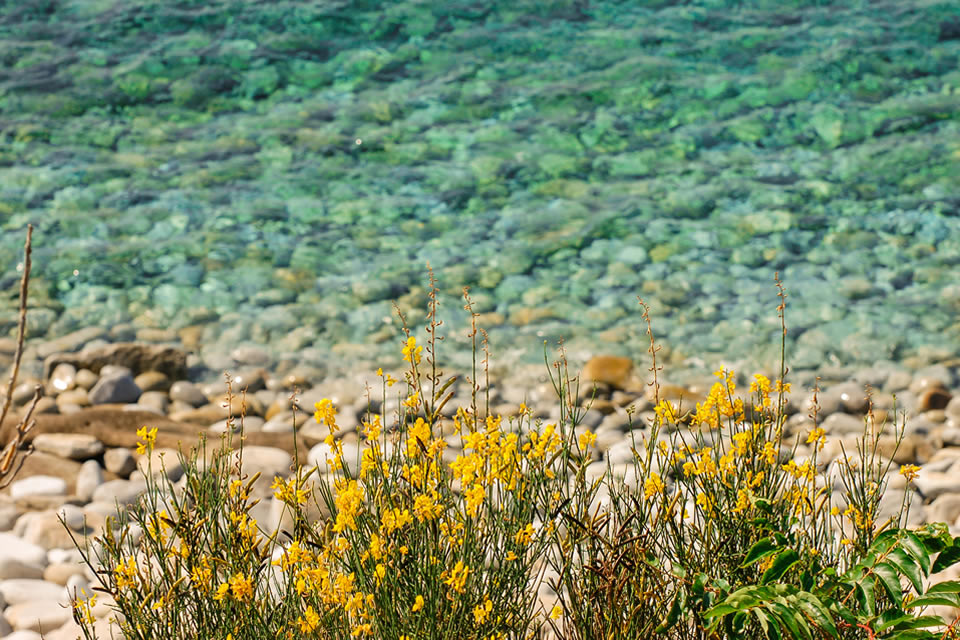 From the beach of Marina di Campo we paddle towards the left side of the gulf and we follow the flow towards the islet of 'Porto Caccamo': sea kayak with its low bottom are the only boats to be able to go through these surfacing rocks. Kayaks are steady, very easy to conduct and thanks to the big space below you can easily store a spare dry garment and a snack.
The sea is of a bright emerald green, and in the air we can smell the perfume of the Mediterranean vegetation growing on the coast. Soon we see the small 'caletta dell'Ischia', formed by two small rock beaches that come out from the pink granite coast. A little further ahead we reach the 'Rota', a succession of really small inlets in the black rock. Through the gulf of 'Fonza', and passed the 'punta del Priolo', we get to the Longio, where the whiteness of the granite makes stand out the deep blue water. The overhanging 'Valle del Re' evokes old island's legends.
Doubled 'Punta le Mete', and leaving to our right the 'scoglio della Triglia', we reach first 'Ripa Nera', and then 'cala del Fico', where beautiful granite crystals adorn the verticals cliffs. A little bit further ahead in a small cave there is a water spring, where sea bird usually come to drink the fresh water. We carry on towards the 'Secca delle Coralline', a huge granite column that goes 73 metres under the sea water, rich of sea life, and where the elegant cormorant literally 'fly' underwater to catch fish.
The beautiful beach 'del Paradiso', not accessible to motor boats, is the ideal place for a swim and a stop in the fresh shade of the cave. Carrying on we arrive to the 'cala dell'Inferno' where there is a big colony of sea-gulls, and a vast amount of poseidonia on the seabed, an ideal habitat for fish. Going passed 'punta della Contessa', where on its background we can clearly see the Second World War military emplacements, our itinerary comes to an end on the soft sand of Lacona's beach. The itinerary that goes from Marina di Campo to Lacona is only a small part of the beautiful and amazing coast that the island offers.