From Pomonte, through one of the most suggestive stretches of Monte Capanne's area, we reach Fetovaia. The road that goes to the little Campo nell'Elba's hamlet runs suspended above granite reef.
Passed Le Tombe's peak, Fetovaia appears like hidden behind the homonymous peak, a rocky finger that seems to indicate the route to the southern islands.
Here there's one of the finest beach of the island. Granite sable, coarse-grained, that slide away like the frantic summer days.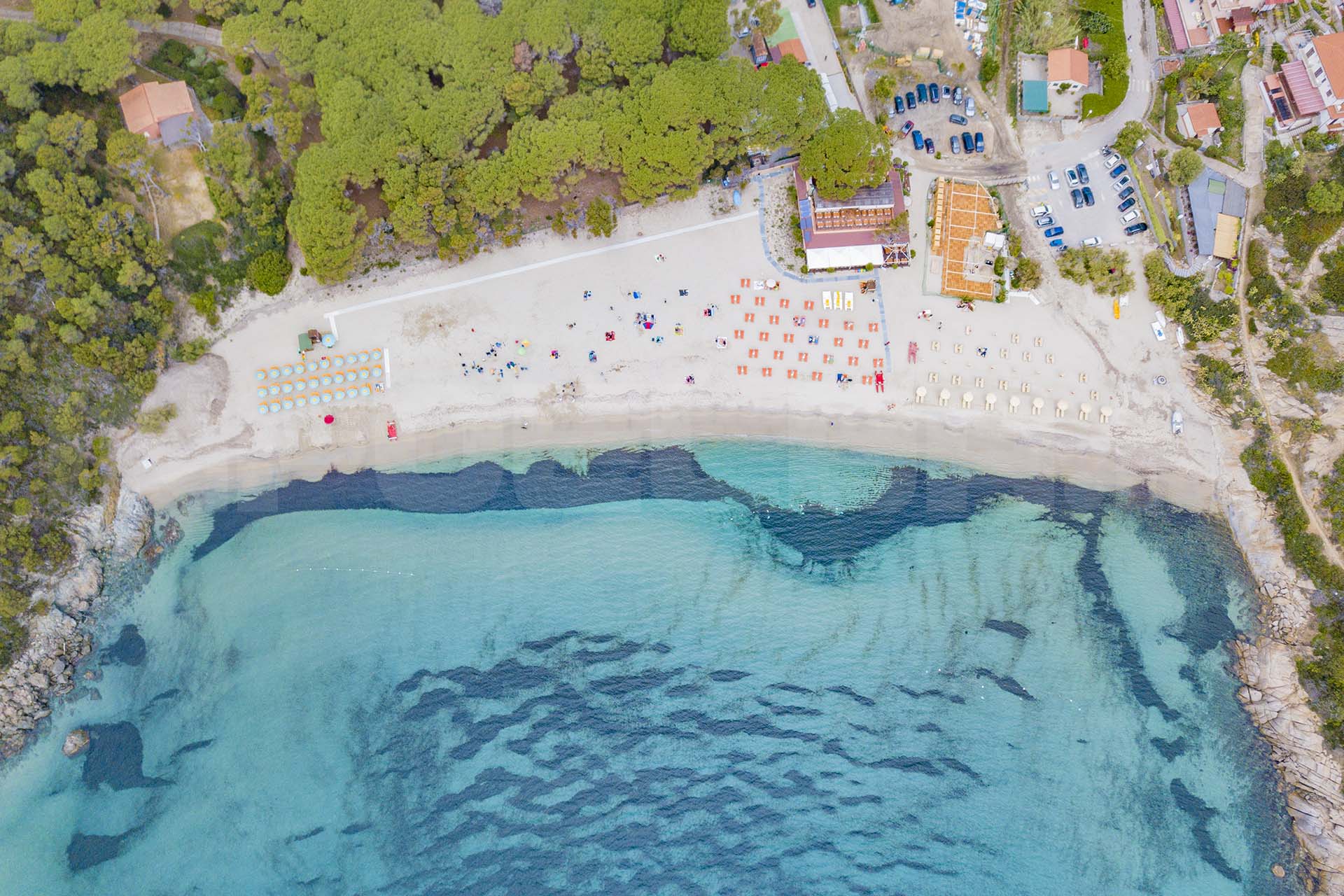 Sable that creeps into the memory, and deposits a sense of homesickness of this creek that changes its face with the seasons: severe in autumn, wild in winter; sweet in spring, with the hills full of flowers standing behind the sea.