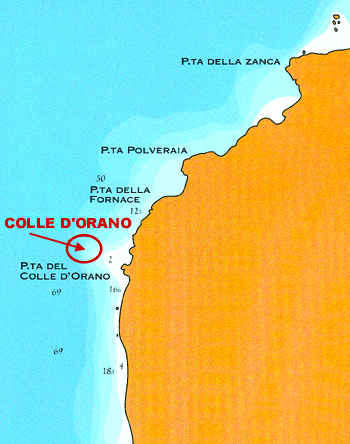 Location
About 6 miles from Marciana towards West, half way between Chiessi and S. Andrea.
Access
From the small bay 'Le Buche' or by boat
Anchorage
150 mt from the coast, near a small gulf characterised by a big and majestic solitary pine tree above it. Through the valley you can see the town of Colle d'Orano.
Depth
From 2 mt to 16 mt.
Difficulty
Easy
Stream
Low
Visibility
Good
Easy to be seen
European conger, Mediterranean moray, octopus, pinna nobilis, posidonia.